Highlands Osteopathy
About Us
A well known and respected clinical practice, Highlands Osteopathy has been servicing the community of the Southern Highlands since 2005. The clinic originally started as a sole practice by Rod Harris and had a major expansion in 2009 when Saskia Harris joined the practice along with well known local remedial massage therapist Lucy Corradi. The practice has since seen a return to a home based arrangement in 2016.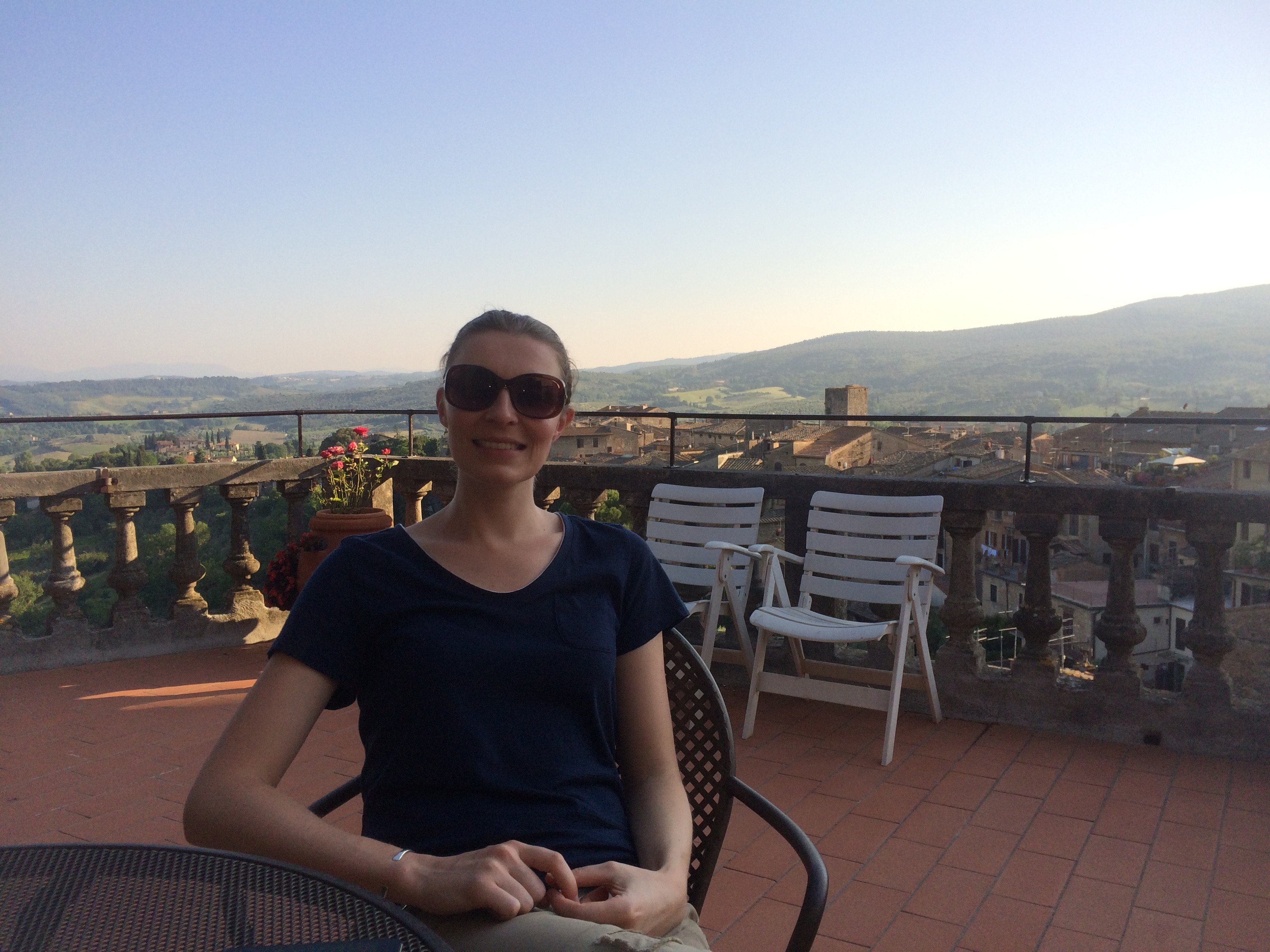 Saskia van der Kooi
Osteopath
Bachelor of Science (Macquarie University)
Bachelor of Applied Science (Osteopathic Studies) with Distinction (UWS)
Masters of Osteopathy (UWS)
GEMT Advanced Dry Needling
Certificate in Facial Rejuvenation Dry Needling
SFMA & FMS certified
Saskia completed her bachelor of science at Macquarie university in 2001 with a view to studying physiotherapy. After spending time observing clinicians in both hospital and private practice settings, Saskia is most interested in the Osteopathic approach to treatment and management.
Saskia commenced Osteopathic studies at the University of Western Sydney in 2004, earning the Dean's Medal award at the completion of the undergraduate program, graduating with distinction. Saskia then completed the Masters of Osteopathy program graduating with distinction.
As a direct result of the high standards achieved in the Masters program, Saskia was invited to participate in a peer reviewed research paper on referred pain syndromes published by the Medical Faculty of the University of Western Sydney.
Saskia joined her husband Rod in private practice at Highlands Osteopathy in 2009.
She holds a 2nd degree black belt in Tae Kwon Do and keeps fit using kettle bells and body weight exercises.
In her spare time Saskia loves to garden. She is also a self confessed cat lover but still gets along well with dog people too.
Rod Harris
Osteopath
Bachelor of Osteopathic Science
Bachelor of Applied Science (Clinical Science)
Functional Movement Systems Instructor
SFMA, FMS & YBT Certified
GEMT Advanced Dry Needling
Cert III & IV Personal Trainer
Cert III Sports Coach (Martial Arts)
Mixed Martial Arts (MMA) Instructor
Precision Nutrition (Sport & Exercise) Certified
AIK Kettlebell Instructor
TFW Certified
Dan John Art of Coaching Certified
Strong Feet Certified
Running Lab Certified
Bachelor of Economics (Accounting and Finance)
(Former) Chartered Accountant (not that you would care)
Bored with being a Chartered Accountant, it was Rod's keen interest in Martial Arts that lead to his interest in Osteopathy. After a 6 month period training with the masters in China, Hong Kong and Japan, Rod moved to Melbourne to study Osteopathy at RMIT, graduating in 2001.
Whilst studying in Melbourne, Rod gained further experience managing injuries with treatment and exercise rehabilitation whilst working as a football trainer for 3 local AFL teams.
Having worked at various clinics in Sydney and Canberra as an associate, he started Highlands Osteopathy in 2005. In 2009, he was joined by his wife and fellow Osteopath – Saskia.
Rod is a local Mixed Martial Arts (MMA) coach and former competitor, training MMA fighters at both pro and amateur levels. After tiring of hearing patients complain about having no time and too many aches and pains to exercise, he commenced an MMA inspired group fitness training class in the Southern Highlands area, with a focus on quality movement and injury prevention.
Form comes first, load comes second. This is the exact opposite of how most people approach fitness and conditioning. It was Rod's observation that quality movement should come before heavy load that lead him to Functional Movement Systems.
Rod has since become the only Osteopath in Australia who is not only a certified practitioner but also becoming an instructor in this system in 2015. More information can be found on the FMS/SFMA page.
Rod now teaches seminars to a wide variety of other practitioners including Osteopaths, Physiotherapists, Chiropractors and Exercise Physiologists throughout Australia and also in New Zealand, Japan and China.
In his spare time, Rod lifts heavy and moves fast, teaches both pro and amateur MMA fighters, takes fitness and mobility classes for regular folk and rides motorbikes whenever he can.